Def Leppard fans have lots to look forward to, with new music on the way from the recently inducted Rock and Roll Hall of Famers.
In an interview with Planet Rock before the UK Download Festival, Phil Collen revealed some details about the Brit rockers' upcoming 12th studio album.
"We started it last year — actually, we started recording it last year on tour," notes the guitarist, adding that they would just sit down in small rooms and knock out the guitar tracks.
Admitting that 2015's self-titled record "came together really quickly," Collen says, "So I think it's gonna be a different thing. There's a bunch of songs already on the go. So it's, yeah, a lot of fun."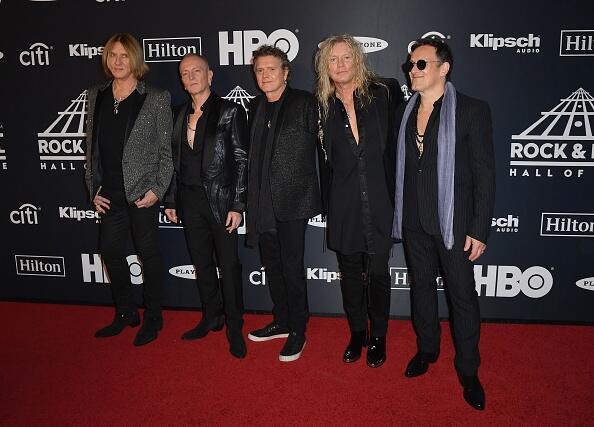 Photo Credit: Getty Images