How many socks do you pack when traveling? A pair for each day? If you're Rod Stewart, your touring suitcase might need to be a bit larger than what the average person carries.
According to the legendary singer, when he hits the road, he must have socks to suit every situation.
"I've got a tray of 30 out on the dressing room table here and another two trays back there, there's got to be at least 50 with me," Stewart tells The Sun for their Bizarre column.
An insider revealed to the paper, "Rod takes his sense of style very seriously and likes to have plenty of choice for each gig. He always has extra blazers to choose from hung up around the dressing room and his socks are just as important. It's not quite an obsession yet but he does enjoy collecting them."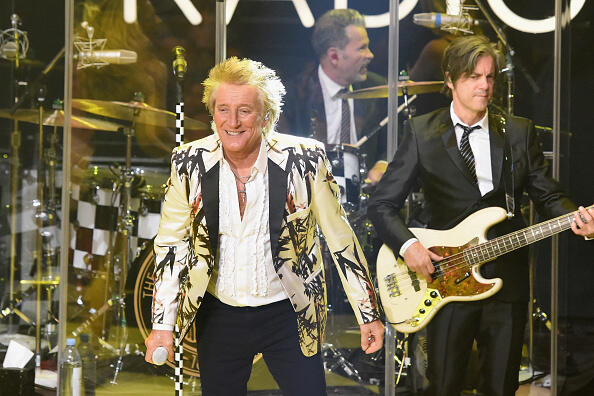 Photo Credit: Getty Images