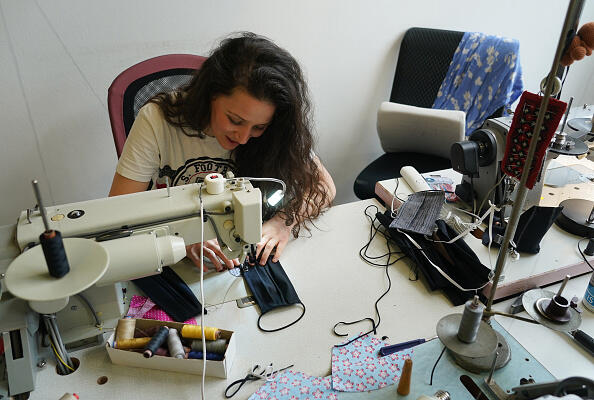 If you have a sewing machine at home and are looking for a great project to do yourself or with your kids, here's one you can do that's fun and will also help slow the spread of the coronavirus! Joann's Fabric and Crafts is giving out free kits to sew face mask and gowns for hospitals and healthcare facilities. 
I spoke to the Joann Fabrics and Crafts in San Mateo, they're giving out kits at 11am every day. You can also order other fabrics and supplies online for pick-up. Please call them ahead if you have any questions, their contact info is included in the #SupportTheBay page. 
Thank you Joann Fabrics and Crafts in San Mateo for staying open to support the Bay as we shelter-in-place!
*I also included a no-sew tutorial as well.
Photo: Getty